Resources for Families on COVID-19
.
Where to Look for Updates for Your Community
Visit the Iowa Department of Public Health's web page dedicated to coronavirus updates at https://idph.iowa.gov/Emerging-Health-Issues/Novel-Coronavirus.
.
Click here for Household Resources, including meal pick-up sites
.
Dealing with the Stress
Many people are feeling anxious, afraid, or overwhelmed in the midst of this global pandemic. Families of children enrolled in Drake University's Head Start and Early Head Start programs have access to counselors 24 hours a day, 7 days a week from Employee and Family Resources (EFR). Anyone living with a child attending Drake University Head Start or Early Head Start can call 1-800-327-4692. Your call is strictly confidential.
You can also access EFR's counselors through web chat, 24 hours a day. Visit www.efr.org/chat to chat with a counselor.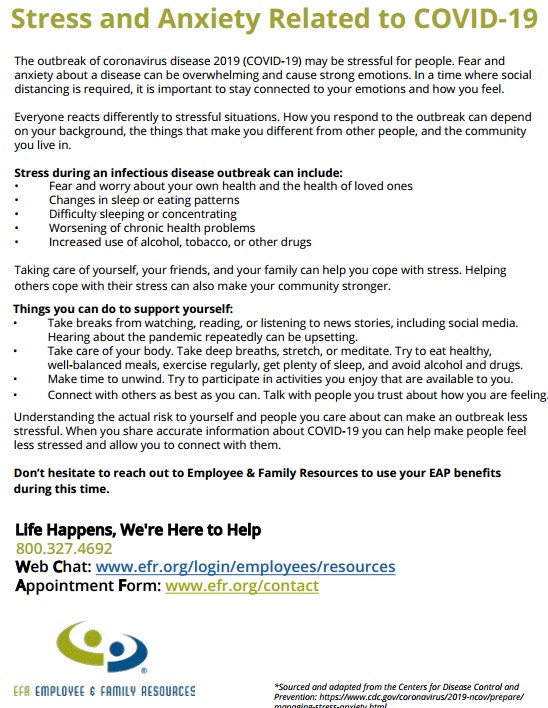 Click here for a list of learning resources your family can use while classes are not in session.